Author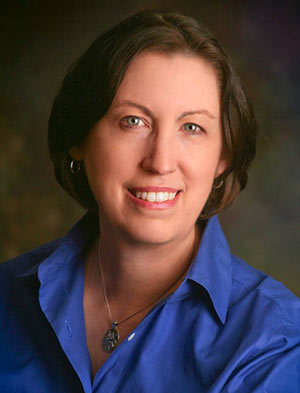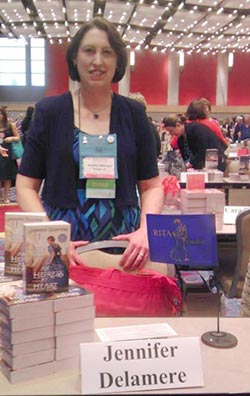 I've always loved books (and movies) that could take me away to a different time and place.
Perhaps this is because, as the youngest child of a Navy pilot and a journalist, I did a lot of traveling early in life. Our family lived in a variety of states from coast to coast before ultimately settling in Savannah, Georgia. My parents instilled in me a love of travel and an excitement for learning that continues to this day.
My college years involved a good stretch of geography too, from two years at the University of Georgia ("How 'bout them dawgs!"), to Montreal, Canada, where I earned my B.A. in English from McGill University. While I was in Canada I also gained fluency in French and developed an abiding passion for winter sports.
After graduation I spent a year in Ottawa, Canada, working at the National Arts Centre, where I enjoyed so many of my favorite things: speaking French (being bilingual was a job requirement); nights of theater, music, and dance (National Arts Centre staff got the unsold tickets for free!); ice skating on the canal in winter; admiring the profusion of tulips blooming everywhere in the spring.
Since then, I've traveled throughout the U.S. for work and study, from Oregon to Washington, DC, with stops in the Rocky Mountains and the heart of the Midwest along the way. I've always been of the firm belief that just about anyplace is worth visiting if you've never been there before.
In recent years I have been blessed to be able to travel to England several times, both for book research and to indulge in my love for English history, from Roman Britain to Shakespeare to the turmoils of the twentieth century. Each time I go, I always come back bursting with ideas for new stories!
When I was in high school I discovered the romantic suspense novels of Mary Stewart. I reread them all multiple times. So many of her books were set in fascinating locales like Greece and France, and I believe they forever sealed my conviction that romance and adventure go hand in hand. (The fact that I met my future husband while we were both on an assignment in the Pacific Northwest naturally confirms this.) No mere fangirl, I designed the itinerary of our first trip to southern France largely around locations from Mary Stewart's Madam, Will You Talk?
An avid reader of both classic novels and historical fiction, I also enjoy biographies and histories, mining them for the vivid details to bring to life the characters and places in my books.
I'm also a wannabe screenwriter, having written several contemporary romantic comedies. In fact, it was my love of screenwriting that eventually led me to novel writing. You can read more about my journey to publication on the Extras page.
Although the art of screenwriting differs in many ways from novel writing, the goal is the same: to tell a ripping good story.
When not losing myself in my writing projects, I've got a "day job" too. I've been an editor of educational materials for many years, first for continuing medical education programs and currently for public school curriculums.
My husband and I currently reside in North Carolina, where we are active in our local Christian fellowship as Bible students and teachers. Learning the practical keys to Christian living and seeing the victories that come to pass when we believe the promises of God can provide the most wonderful adventures in life.
What adventures might He have prepared for you?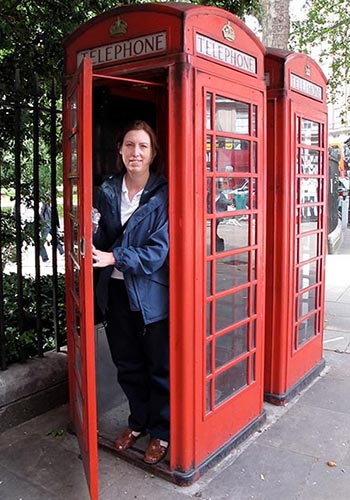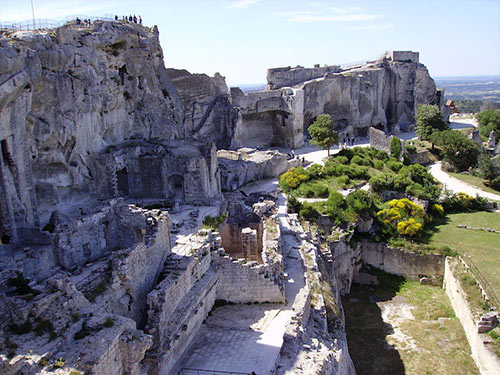 Les Baux, where the hero and heroine of Madam, Will You Talk? have a precarious encounter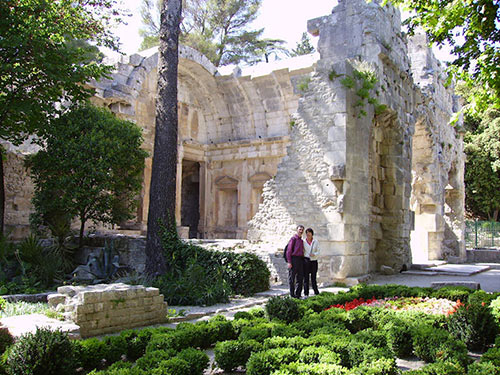 Temple of Diana at Nimes, where the hero and heroine meet in Madam, Will You Talk?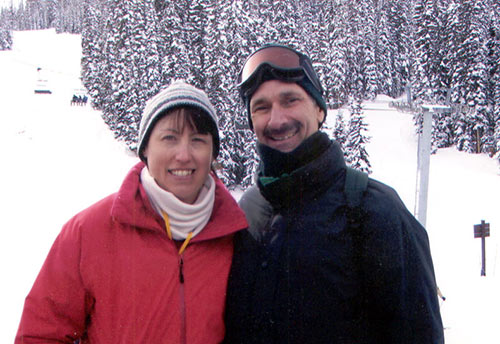 Skiing at Crested Butte, Colorado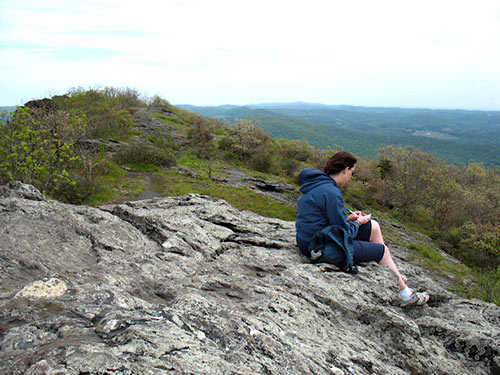 Blue Ridge View
Delight thyself also in the Lord: and he shall give thee the desires of thine heart. (Psalms 37:4)