Three telegraph operators find more on the lines than just business...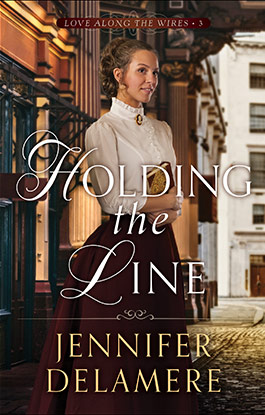 Read More about Holding The Line
Book 3 in the Love Along the Wires series
A widow at just 30 years of age, Rose Finlay is determined to put all ideas of marriage and family behind her and pursue an independent life. But when she notices a young woman about to be led astray by a roguish aristocrat, bitter memories from her past arise, and she feels compelled to intervene. The unintended consequences of her efforts will ultimately force Rose to reexamine her life in a new light.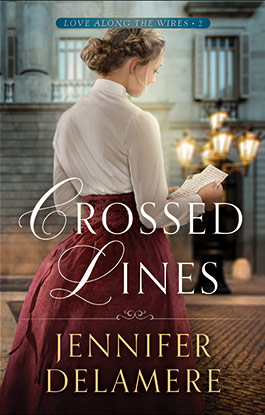 Book 2 in the Love Along the Wires series
Emma Sutton knows she should be satisfied with her position at London's Central Telegraph Office. But ever since she was orphaned young, she's longed for a family of her own. Things look up when an emergency at work throws a handsome engineer into her orbit and he later sends Emma the love note of her dreams.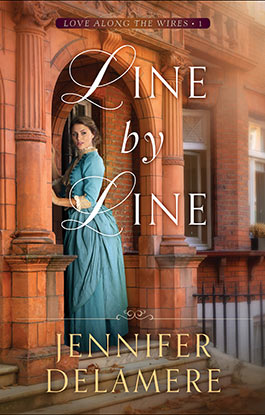 Book 1 in the Love Along the Wires series
Since she was young, Alice McNeil has seen success as a telegrapher as the best use for her keen and curious mind. Years later, she has yet to regret her freedom and foregoing love and marriage, especially when she acquires a coveted position at an important trading firm. But when the company's ambitious junior director returns to London, things begin to change in ways Alice could never have imagined.
---
Victorian London Comes to Life in the London Beginnings Series
The Captain's Daughter
The author puts her passion for Gilbert and Sullivan operettas into her behind-the-scenes theater descriptions and uses her knowledge to build the situations through which Nate and Rosalyn learn about God, life, and love." --All About Romance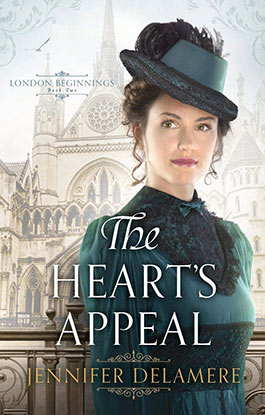 The Heart's Appeal
The historical medical details Delamere provides add a fascinating overlay to the romance between dynamic, intelligent characters. –Booklist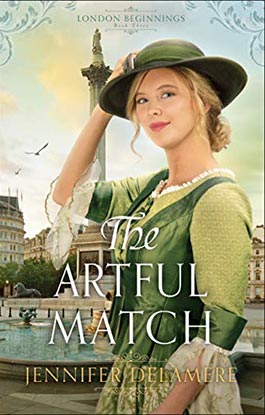 The Artful Match
"Delamere crafts a very appealing cast in this unique historical romance… Readers will love this wrap-up to Delamere's excellent London Beginnings trilogy." --Booklist
---
Tales of the Past ...
and New Beginnings
Welcome! If you enjoy inspiring stories filled with history and romance, you're in the right place. My books are set in Victorian England, a fascinating time and place, when new inventions and opportunities were greatly changing the world as people knew it. I wrote more about this setting on my Extras page. You'll always get a taste of actual historical events in my novels—not to mention the occasional "cameo" appearance from famous people of the time.
Love is always a grand adventure, and I hope you will find my books entertaining, exciting, and inspiring.
Jennifer Delamere
LATEST NEWS
07-20-23 - 50% off Audiobook for Line By Line!
The audiobook edition of Line By Line is ON SALE for $12.50 through August 9 at audiobooks.com! If you enjoy audiobooks, why not get a copy today? As an audiobook fan myself, I'm thrilled that the entire Love Along the Wires series is available in this format. Line By Line Since she was young, Alice... View Article
06-21-23 - Audiobook sale!
Do you enjoy audiobooks? I'm happy to relate that the audiobook for Holding the Line is ON SALE for 50% off at audiobooks.com. The narrator does a fabulous job. Pick up your copy today! Can she find the strength to heal the wounds of her past—and open her heart again? A widow at just thirty years... View Article
04-23-23 - Shepherd.com — A Great Find for Readers!
Shepherd.com is a great website for pointing people toward new books to read based on their interests. Thousands of authors have shared their 5 favorite books around a topic, theme, or mood. I was invited to participate, and I happily agreed! Since my novels are set in Victorian England, it was easy for me to... View Article
12-23-22 - A few thoughts for the holidays
My recent post at More to Life Christian magazine on "The Rewards of Friendship and the Bonds of Family" sums up a few themes in Holding the Line that I think many people can relate to. Please enjoy reading it. May your holidays be merry and bright, with many happy hopes for the new year.... View Article